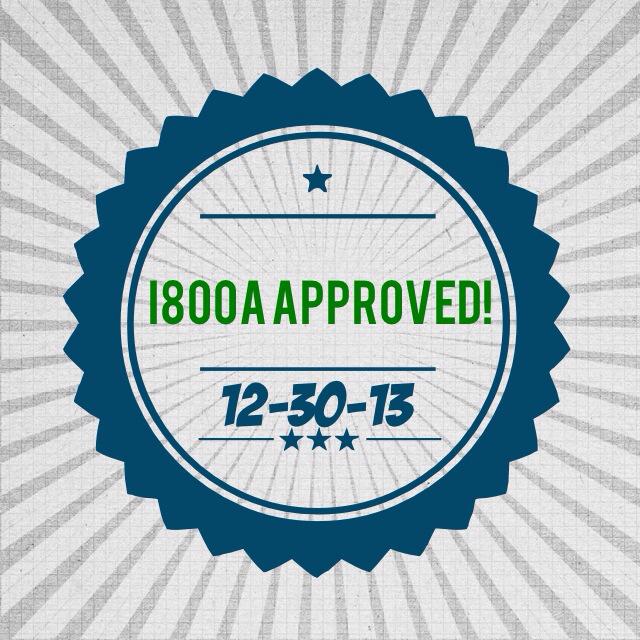 i800-what you say?
i800a…It's adoption-speak for one of the longest phases of the international adoption process. The i800a is a form sent to the US Citizenship and Immigration Services (USCIS). Since I haven't been the most timely blogger, let's take a brief stroll through our adoption memory lane. Our i800a was received (via a lockbox in Texas) back in October. On November 14, the three of us hit the mean streets of downtown Cincinnati to get our fingerprints done at our local immigration office. It was scheduled to be a school day for Hannah but she ended up joining us due to a self-described "porcupine in the throat". On December 23, Adam and I were excited to see an envelope from immigration. Unfortunately, it turned out to be a request for more evidence. Our agency caseworker contacted immigration on our behalf and our application must have been approved later that day. We received the hard copy today!
So what does this mean?
It means that we are (tentatively) approved by US Immigration to adopt a child from a Hague convention country (which includes China). The i800a approval specifies the age, disability, and even gender of the child we are approved to adopt. It's a big step because the wait for this approval is one of the longest parts of the process. We still have LOTS to do but many of the other steps will (hopefully) move faster.
So what's next?
We've officially entered panic mode as we try to get our dossier completed as quickly as possible. The dossier is a compilation of a number of documents-everything from letters from our employers to medical check-ups. These have to be notarized and then authenticated at a state and national level. It feels a little overwhelming but I know we can do it. Should you be one of the fortunate few we'll be hounding for paperwork, please forgive/understand. We don't want Eli to wait a moment more than he has to.
I hope this adds a little clarity to this phase of the process. Questions are always welcome. If you wonder, feel free to ask.
Next up: a fundraising update. Stay tuned!