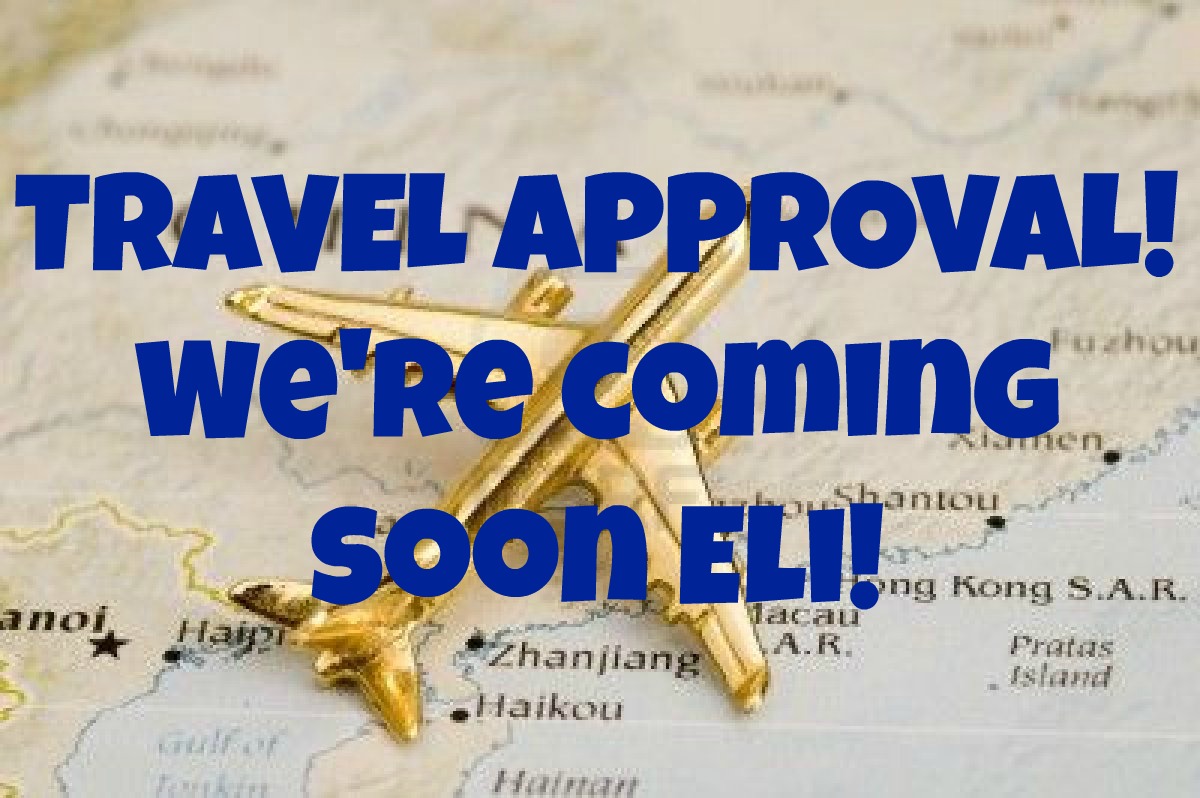 Just got the call and we have TRAVEL APPROVAL (TA)! The letter from China saying we can come pick up Eli arrived to our agency this afternoon! They're confirming our Consulate Appointment (CA) now and we should have that by tomorrow! The CA just tells us our last appointment in China so that determines when we can come home. We'll need that information to book our flights but we're fairly certain that we'll meet Eli on July 21.<——It doesn't yet feel real to type that sentence!
There are round abouts 1.7 million details to work out now that we finally KNOW the dates-there are flights, hotels, and care for Hannah while we are gone. I'll also be making calls (again) to all the grants we are still awaiting word from to see if we can get their final decision asap. We need to be fully funded well before we depart because our fees have to be wired there in advance. We're hoping that our BW3 fundraiser nights are successful and now they'll be even more fun as a send-off of sorts for China!
More updates coming this week but for now-time to celebrate! we're coming soon Eli!