We are so fortunate to be surrounded by so many loving and supportive people who-from the very beginning-have helped us roll Eli home. Before the complete craze of packing takes over our household, I wanted to reflect on a few recent adoption celebrations. The most recent being TODAY! My co-workers and supervisors threw me a surprise adoption shower during our staff meeting! I'm not the easiest person to surprise (or so I've been told) but it was so much fun to be completely caught off guard. In addition to the kind words, sweet gifts, and assurances that my recent fear a bird will fly int our plane engine is really irrational, I'm thankful that my co-workers and so many friends and family share our excitement. Prior to embarking on our journey, I naively believed that everyone thought adoption was as awesome as I always have. Everyone doesn't. It makes me appreciate those that do all the more!
Here's a picture from our Under the Sea themed shower at UC UCEDD (Shameless plug to LIKE our Facebook to find our more about our work for and with people with disabilities):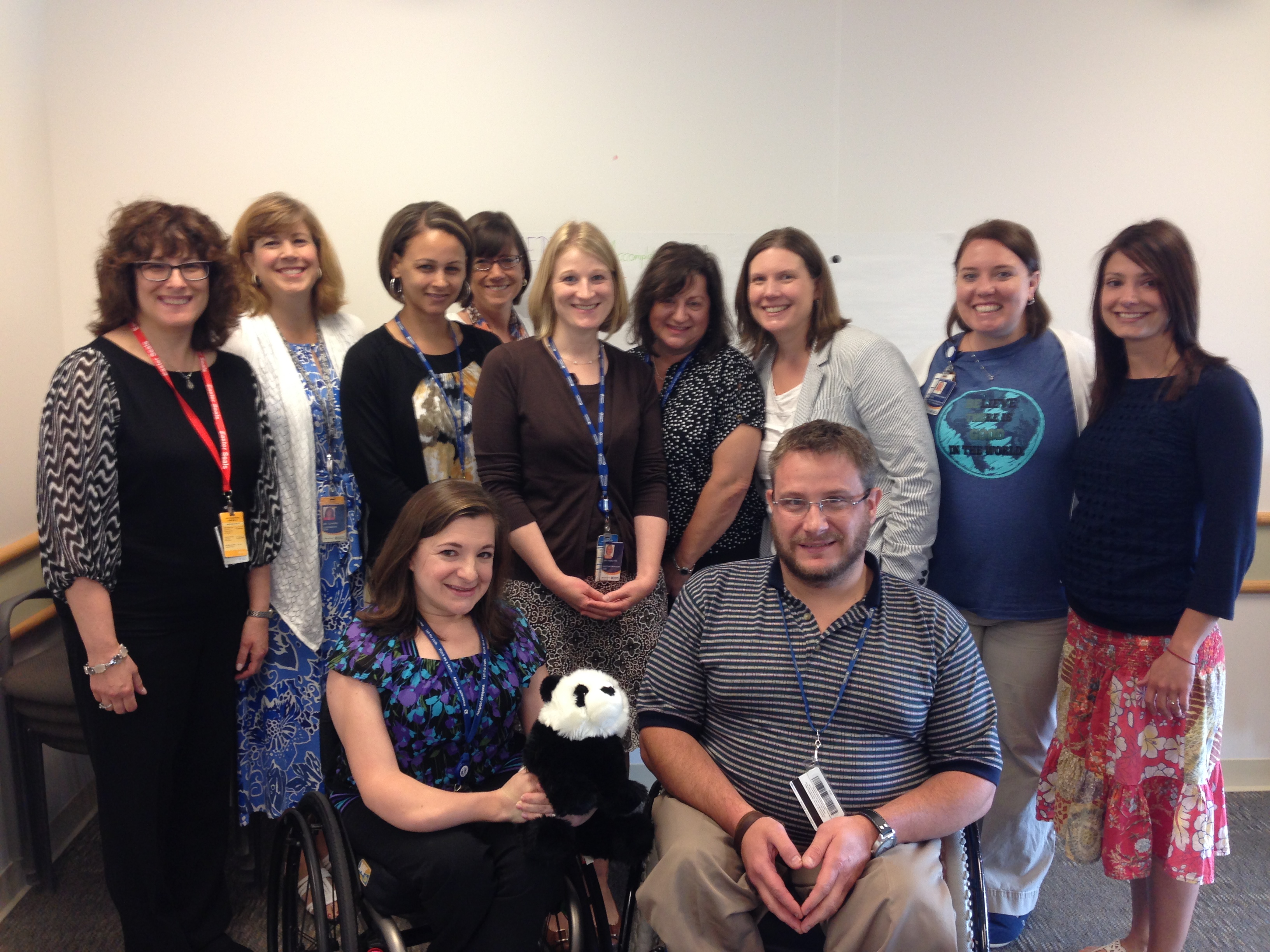 I didn't blog about it at the time, but my family also threw me a shower in early spring. With a combination of gifts and amazing gently used cloths from so many, many cousins, Eli's drawers are full! In a couple weeks, we'll know what actually fits but he's off to a great start. Here are a few pictures from our family shower.
My mom made a picture book for Eli: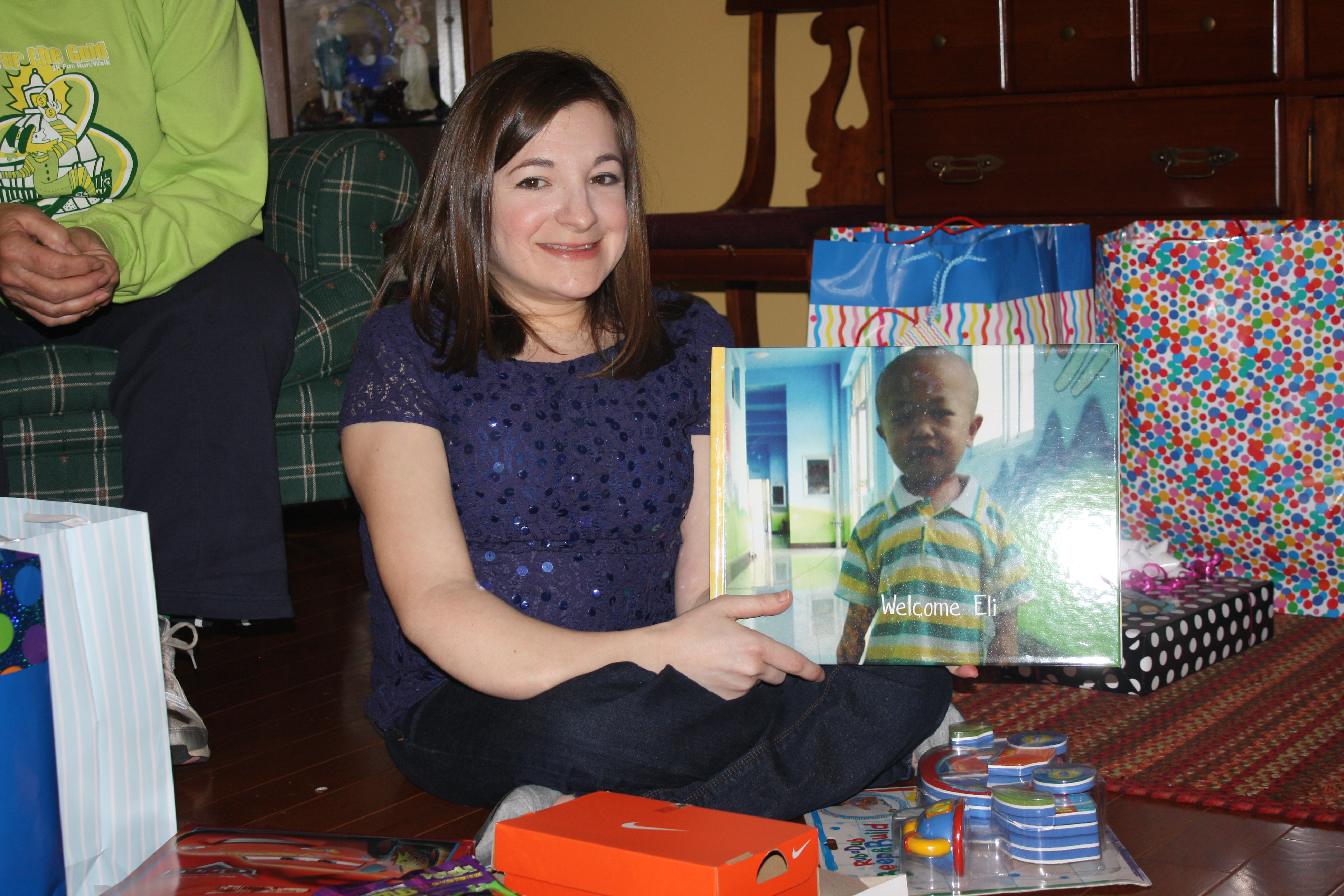 For our super hero: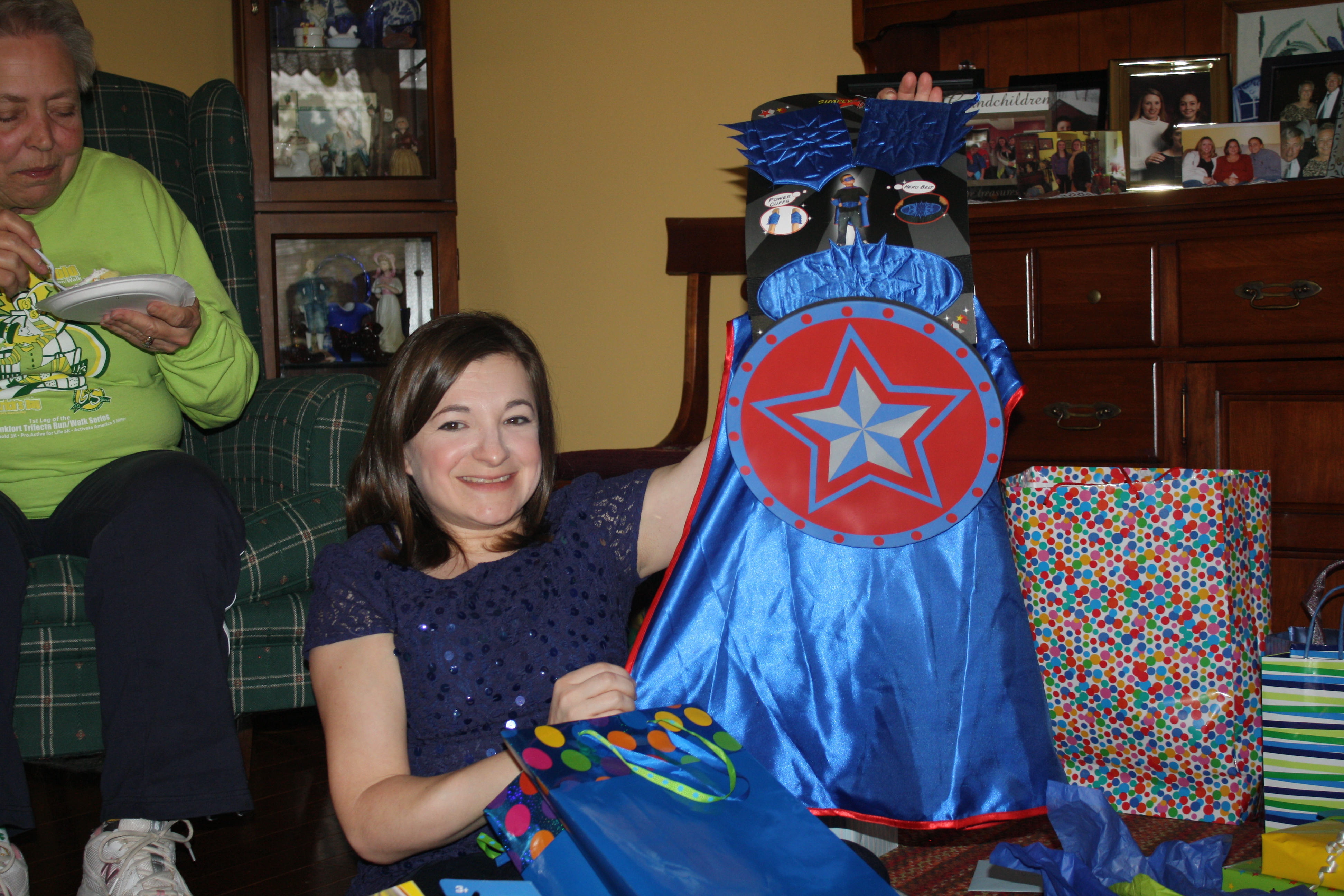 Mernie the Great is excited to become a great-grandmother for the FOURTH time!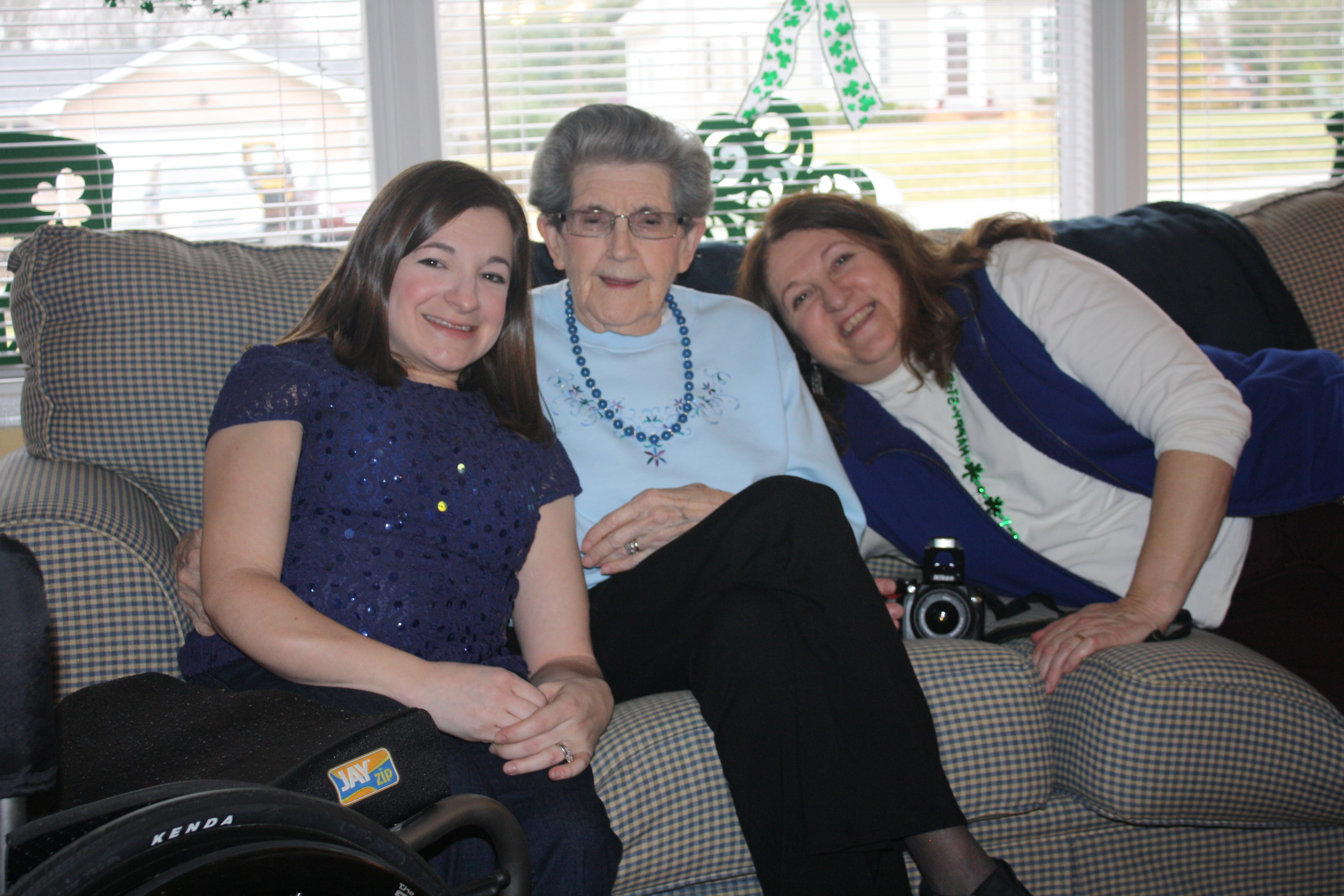 And last but not least-we're celebrating our almost-the-end-of-the-road by sharing our story! We were featured this week in the Cincinnati Enquirer. If you missed it, here's the link: http://www.cincinnati.com/story/news/2014/07/06/mason-couple-dwarfism-china-adoption/12277187/
As you can see, Hannah was pretty amused with her press coverage: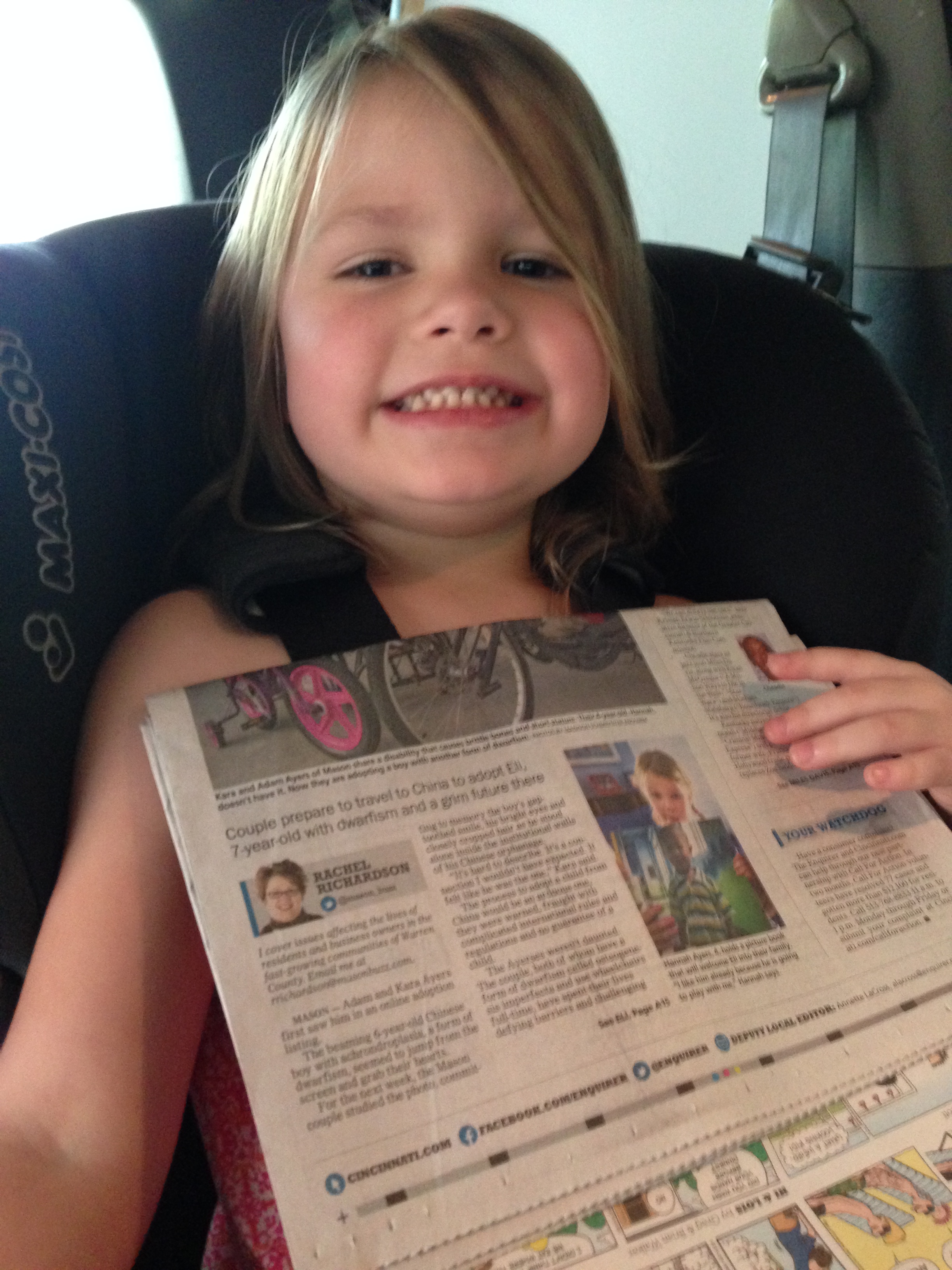 Just 10 days until we leave!
The countdown is on!